"Misty" The "Rogue" from "Down Under!"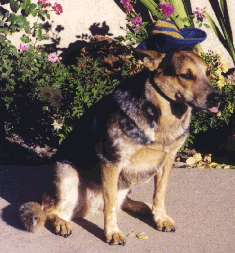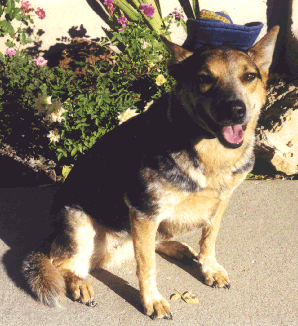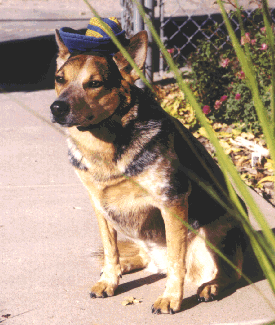 Notice the "fine 'At' fer pertection."
Known as "Misty," her "Real" name is "Maximum Mischief Misty,"
And she does everything possible to live up to her name!
Misty's story below.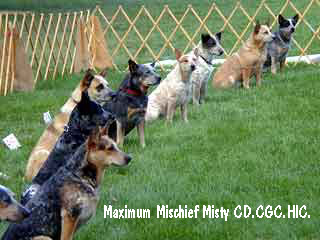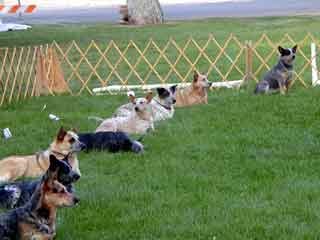 At the Australian Cattle Dog National, Greeley Colorado

Misty's on a 3 minute sit stay, 5 minute down stay with the handler out of sight of the Obedience Ring.




CDX, CGC, HIC, TT





Misty's family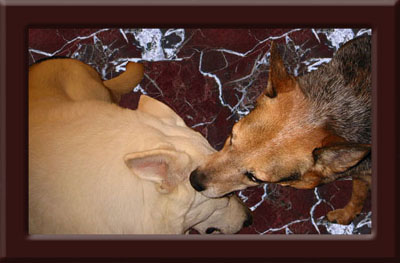 Misty and Mikee, They can get into a real cat fight. But Misty always cleans Mikee's face first thing in the morning.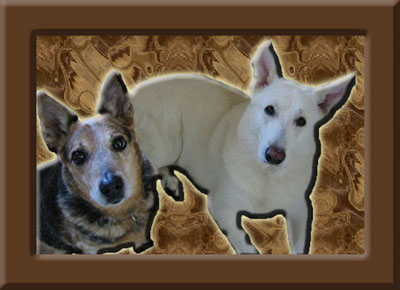 Misty and Mighty, Mighty is so big we have to be careful he doesn't step on Misty because she comes up swinging.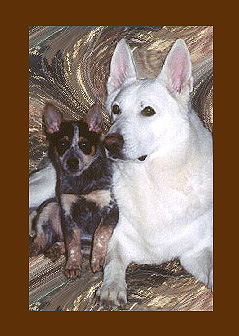 Mick and Misty, She liked to climb on Mick and side down the other side when she was a puppy.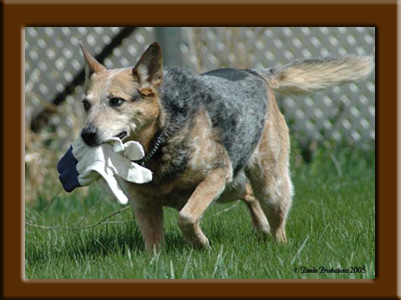 Misty is training Utility in Obedience. UD.
When training Misty for Obedience. I can do it my way or have fun and train her way.
I like fun collars, leads, harnesses.